Proudly serving the world's finest specialty coffees
After carefully sourcing only the highest quality green coffees we roast each coffee on site in small batches ensuring only the freshest and best tasting coffees make it to your door.
Technivorm
Moccamaster KBGV Select
We now offer our favorite coffee maker for sale both online and in store. Simplicity and consistency are the two words we use to describe the Moccamaster. It delivers amazing brewed coffee every single time.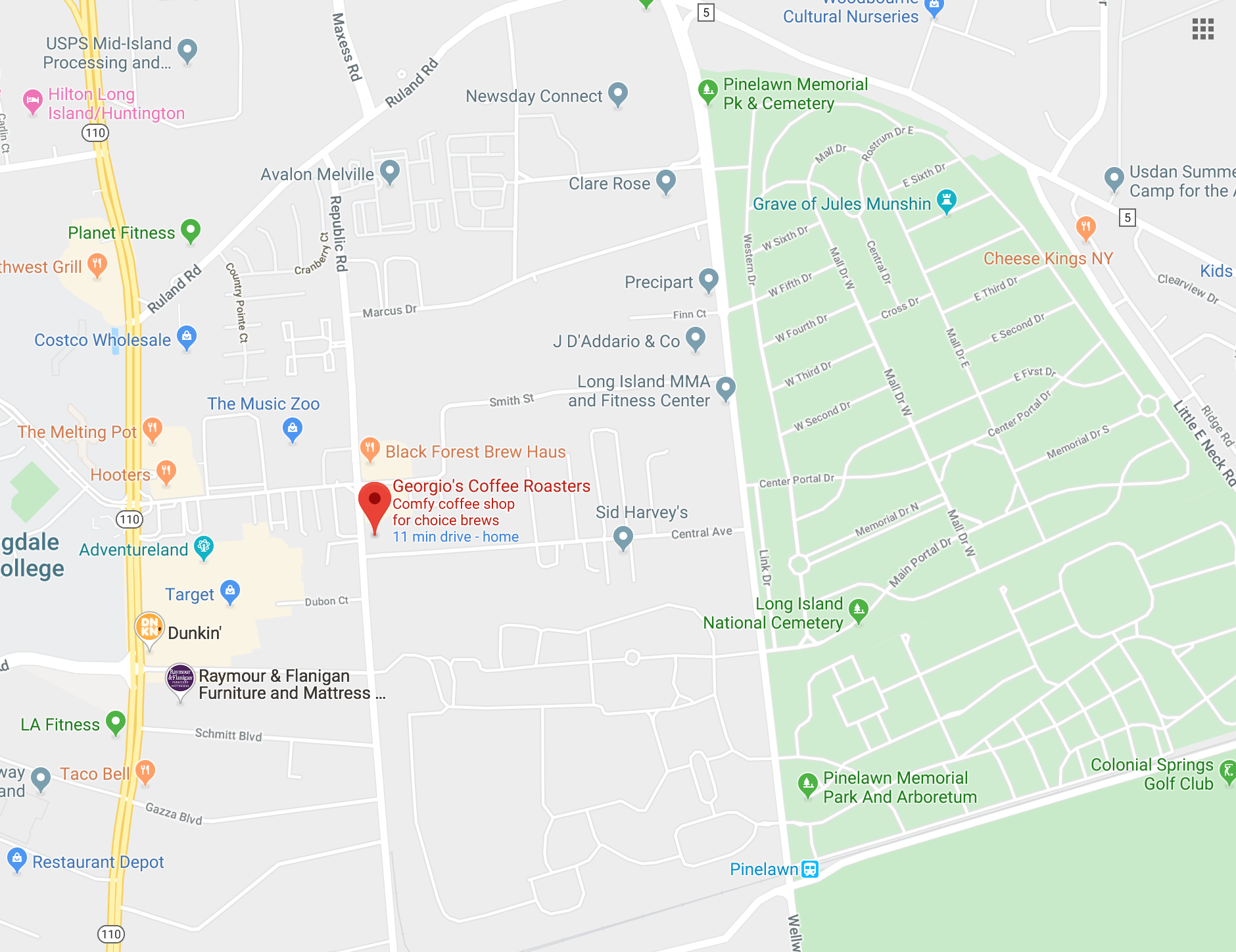 visit us
----------
Monday - Thursday 9:00am - 4:00pm
Friday 9:00am - 5:00pm
Saturday 9:30am - 4:00pm
Sunday Closed
-------------------------------------
1965 New Highway 
Farmingdale NY 11735
(516) 238-2999
georgio@georgioscoffee.com