Proudly serving the world's finest specialty coffees
After carefully sourcing only the highest quality green coffees we roast each coffee on site in small batches ensuring only the freshest and best tasting coffees make it to your door.
Now Available
Coffee Box Sets
Not sure exactly what to get? Want to ship a few coffees to a friend? We got you covered. Light, medium, and dark roast box sets are now available with our hand selected assortment of each roast level. Treat yourself to a box set today!
Shop Coffee Box Sets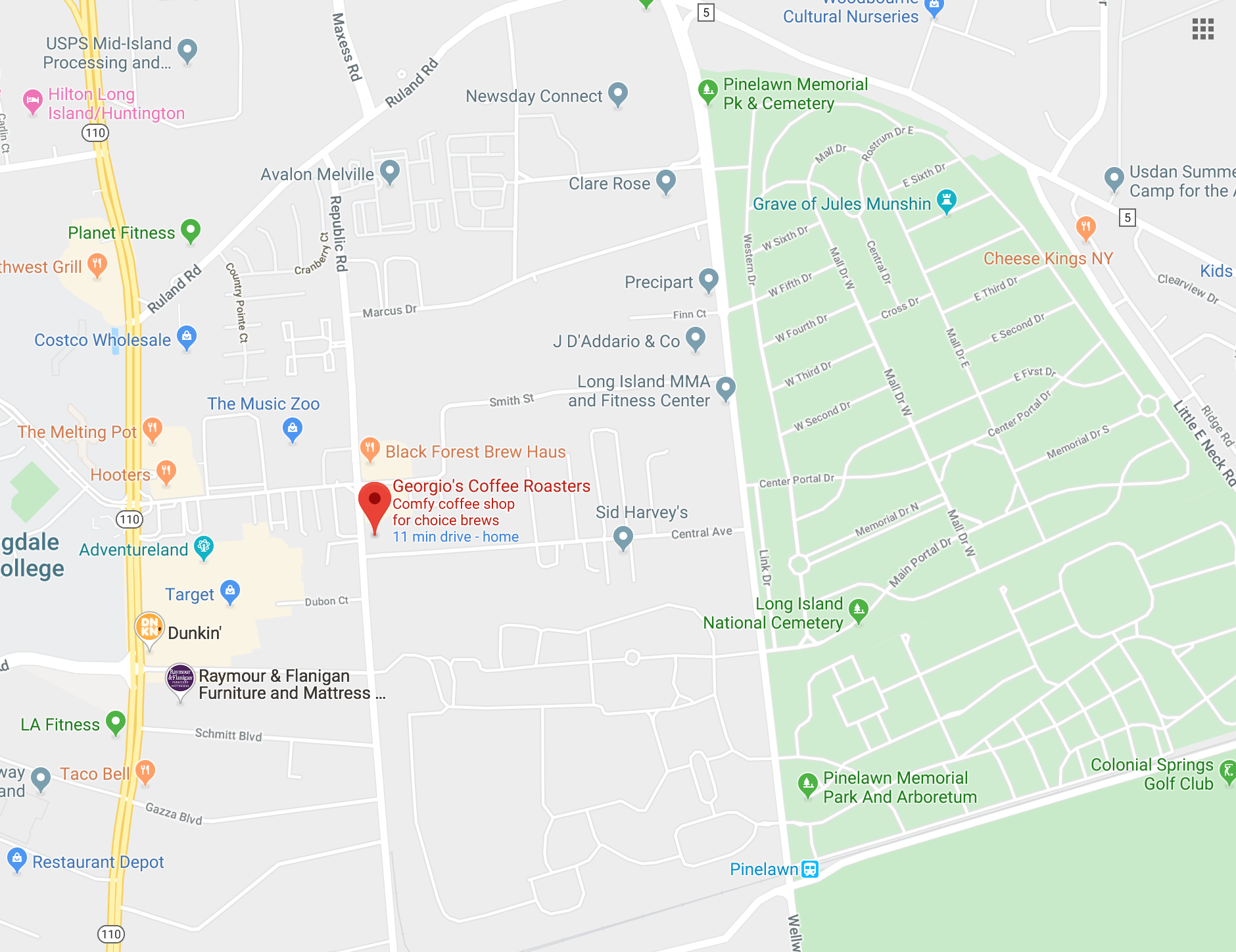 visit us
----------
Monday - Thursday 9:00am - 4:00pm
Friday 9:00am - 5:00pm
Saturday 9:30am - 4:00pm
Sunday Closed
-------------------------------------
1965 New Highway 
Farmingdale NY 11735
(516) 238-2999
georgio@georgioscoffee.com